Morse Fellows
Morse College is a vibrant community. We would love to count you among us. The Fellows meet a few times per semester at the Head of College's house, to interact with friends from all parts of the University and from the broader community. Many play the role of Advisor for a student or two. We extend invitations to student functions such as performances and college-wide social events, welcome participation at intramural sports, provide dining privileges in the college at lunch or dinner, all so you can meet with students, faculty and friends. Please join us - we welcome you!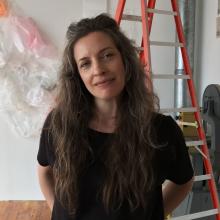 Biography
Eliza is an artist and landscape architect. She works at the landscape architecture firm Reed Hilderbrand and aims to bring design excellence to New Haven's public spaces. She's project manager for the Mill River Trail, currently under construction, which travels through the center of the city, connecting East Rock Park to Long Island Sound. Not far from the river Eliza runs an art studio exploring the intersection of light and form in large-scale installations. Through massing and reordering mundane, often rejected, materials, her work explores structure and improvisation, the materials acting as registrations of mechanical processes and the mechanism for capturing transitory events. Eliza holds two master's degrees, in landscape architecture and city planning, from Penn. She was trained as a dancer and her B.A., from Oberlin, is in visual and performing arts.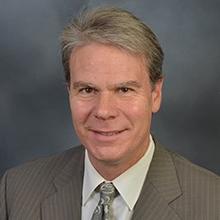 Professor of Chemical & Environmental Engineering & Biomedical Engineering
Biography
Paul Van Tassel is a Professor of Chemical & Environmental Engineering and Biomedical Engineering. His research interests include biomolecules at interfaces, nanofilm biomaterials, macromolecular adsorption under electric potential, adsorption in templated porous materials, optical waveguide lightmode spectroscopy, molecular computer simulation, and statistical mechanics. In 20111, he was honored with the Connecticut Academy of Science and Engineering award. He was also awarded with the J. William Fulbright Scholarship in France in 2009. 
Biography
Mark Velleca joined G1 Therapeutics as CEO in May 2014. Previously, he was a founder and SVP of CGI Pharmaceuticals, where he guided the company from its inception (as a Yale incubated start-up) through its establishment as a drug discovery company that brought multiple drug candidates into clinical trials. When CGI was acquired by Gilead in 2010, Dr. Velleca served as a senior advisor to Gilead. He helped the company build its oncology pipeline through prioritization of internal programs, academic partnerships, in-licensing, technology deals and acquisitions. He most recently served as EVP at The Leukemia & Lymphoma Society. Earlier in his career, he was an attending physician at Yale New Haven Hospital and on the faculty of Yale Medical School. He earned a B.S. in biology Cum Laude from Yale and an M.D. and Ph.D. in neuroscience from Washington University in St. Louis. He has served on the board of directors of BioMarker Strategies, a Johns Hopkins-founded oncology diagnostics company, as well as the scientific advisory boards of Intellikine (a UCSF-founded drug discovery company that was acquired by Takeda in 2011) and BioRelix, a Yale-founded antibiotics drug discovery company.
Interests:
Dr. Velleca is happy to explore discussions regarding entrepreneurship,drug discovery and development, biotechnology, precision medicine, genomics, healthcare policy, and health IT.
Offers assistance in:
Career advising
Contact Information: