Welcome to Morse College! 
---
Happy New Year! 
Whether you're coming from near or far, we hope your winter break was warm and relaxing! Now we're back at it again for a semester full of teas, concerts, skiing, and more! 
Welcome back to the best of Yale's fourteen residential colleges!  
Head of College Panter-Brick and Handsome Dan pose for a picture at Commencement
---
Handsome Dan Celebrates his 1st Birthday with a Morse College Tea!
---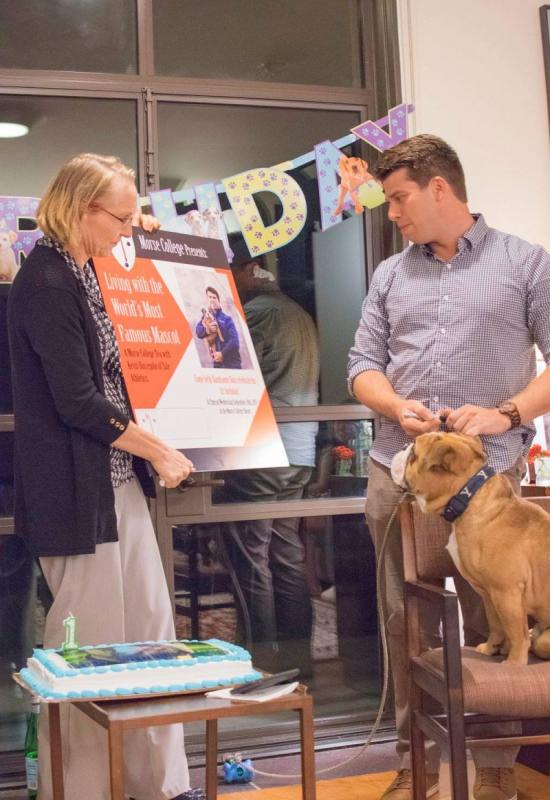 ---
Have recommendations for our website?  E-mail morsecollege.officesaides@yale.edu with your thoughts!