Morse Fellows
Morse College is a vibrant community. We would love to count you among us. The Fellows meet a few times per semester at the Head of College's house, to interact with friends from all parts of the University and from the broader community. Many play the role of Advisor for a student or two. We extend invitations to student functions such as performances and college-wide social events, welcome participation at intramural sports, provide dining privileges in the college at lunch or dinner, all so you can meet with students, faculty and friends. Please join us - we welcome you!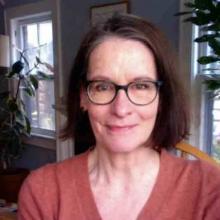 Biography
Joan Gaylord (BA, American Studies) is a writer, editor, and photographer whose work has appeared in "The Wall Street Journal," "Pittsburgh Magazine" and "The Christian Science Monitor," where she has published articles and regularly reviews books. As a journalist, an investigative series that she wrote for Norwalk, CT's daily newspaper became the catalyst for the revision of the state's special education laws.
Joan is equally involved in the New York City jazz scene where Loren Schoenberg, founding director of the National Jazz Museum in Harlem, has referred to her as "one of the movers and shakers on the scene today."
In addition, she serves of the boards of directors of Hudson River Sloop Clearwater, the environmental organization founded by Pete Seeger, and Religion Communicators Council, a national interfaith organization.
Interests:
In her early 20s, Joan made a conscious choice not to pursue just one field and blames/credits a conversation with Gordon Parks for that decision. Hence, her interests include writing, calligraphy, art, music, environmentalism, skiing—the list remains in formation.
Offers assistance in:
Advising and mentoring for upperclassmen
Contact Information: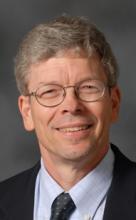 Deputy Provost and Professor of Physics
Biography
Steven Girvin holds a BS from Bates College (1971), an MS from the University of Maine, and MS and PhD from Princeton (1977). He is a Professor of Physics and Applied Physics. He also has an administrative role as Deputy Provost for Science and Technology. 
Interests:
Prof. Girvin spends time on quantum computation, quantum information processing, atomic physics, quantum optics, and condensed matter physics theory.
Computer science majors interested in Silicon Valley should talk to him about Palantir Technologies.
Offers assistance in:
Advising and mentoring for upperclassmen
Contact Information: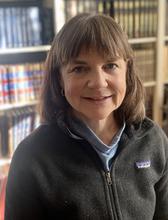 Clinical Supervisor at Redeemer Counseling Services
Biography
Kate is a clinical supervisor at Redeemer Counseling Services in New York City and is a Licensed Mental Health Counselor. Kate holds a BA from the University of Texas, Austin, and a Ph.D. in Marriage and Family Therapy from Eastern University, St. David's, PA. She specializes in the areas of substance abuse and addictions, including behavioral addictions, spiritually integrated psychotherapy, anxiety, depression, dysfunctional family issues, grief, PTSD, adolescent issues, and young adult (single or married) issues. Kate is also passionate about Animal Assisted Therapy and has a trained therapy dog.  As an adjunct professor, she has taught graduate-level courses in addictions and co-occurring disorders. When not rooting for the Denver Broncos football team, Kate and her husband Mike, enjoy walking their dog, (Emma), hiking, backpacking and traveling extensively.