Morse Fellows
Morse College is a vibrant community. We would love to count you among us. The Fellows meet a few times per semester at the Head of College's house, to interact with friends from all parts of the University and from the broader community. Many play the role of Advisor for a student or two. We extend invitations to student functions such as performances and college-wide social events, welcome participation at intramural sports, provide dining privileges in the college at lunch or dinner, all so you can meet with students, faculty and friends. Please join us - we welcome you!
Cassius Marcellus Clay Postdoctoral Associate in the Department of History
Biography
Dr. Irene Garza is a proud Morsel [MC 02'] and is known by all the Morse seniors as the Mellon Coordinator. She is currently the Cassius Marcellus Clay Postdoctoral Associate in the Department of History and affiliate of the Yale Center for the Study of Race, Indigeneity, and Transnational Migration. She completed her doctorate in American Studies at the University of Texas at Austin, with a Graduate Portfolio in Mexican-American Studies.
From 2016-2017, she served as a Visiting Assistant Professor in the History Department at Oberlin College where she taught courses on the Chicana/o Movement, U.S.-Mexico Borderlands, Latinx Women's History, and Histories of U.S. militarism. Her publications have appeared in the Journal of Latina/o Studies, Michigan Historical Review, and edited collection War of My Generation (Rutgers UP, 2015). She has also been a featured speaker at the Smithsonian National Museum of American History and National Public Radio (NPR) https://www.npr.org/programs/latino-usa/455905881/enlisted. Prior to entering academia, she worked as an organizer with the Coalition for Humane Immigrant Rights of Los Angeles (CHIRLA).
Interests:
Cultures of U.S. militarism; Race, War, & Logics of Citizenship; Militarism & U.S. Empire; post-1945 U.S. History; Militarization of the U.S.-Mexico Borderlands; Social Movements; Critical Masculinity Studies; Race & Ethnicity in American Popular Culture; Latinx History; 19th-20th c. U.S. Immigration History; Intersections of Carcerality & Militarism
Contact Information: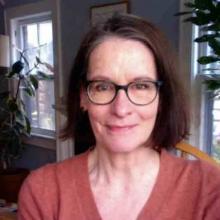 Biography
Joan Gaylord (BA, American Studies) is a writer, editor, and photographer whose work has appeared in "The Wall Street Journal," "Pittsburgh Magazine" and "The Christian Science Monitor," where she has published articles and regularly reviews books. As a journalist, an investigative series that she wrote for Norwalk, CT's daily newspaper became the catalyst for the revision of the state's special education laws.
Joan is equally involved in the New York City jazz scene where Loren Schoenberg, founding director of the National Jazz Museum in Harlem, has referred to her as "one of the movers and shakers on the scene today."
In addition, she serves of the boards of directors of Hudson River Sloop Clearwater, the environmental organization founded by Pete Seeger, and Religion Communicators Council, a national interfaith organization.
Interests:
In her early 20s, Joan made a conscious choice not to pursue just one field and blames/credits a conversation with Gordon Parks for that decision. Hence, her interests include writing, calligraphy, art, music, environmentalism, skiing—the list remains in formation.
Offers assistance in:
Advising and mentoring for upperclassmen
Contact Information: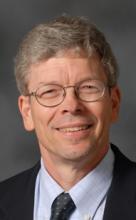 Deputy Provost and Professor of Physics
Biography
Steven Girvin holds a BS from Bates College (1971), an MS from the University of Maine, and MS and PhD from Princeton (1977). He is a Professor of Physics and Applied Physics. He also has an administrative role as Deputy Provost for Science and Technology. 
Interests:
Prof. Girvin spends time on quantum computation, quantum information processing, atomic physics, quantum optics, and condensed matter physics theory.
Computer science majors interested in Silicon Valley should talk to him about Palantir Technologies.
Offers assistance in:
Advising and mentoring for upperclassmen
Contact Information: