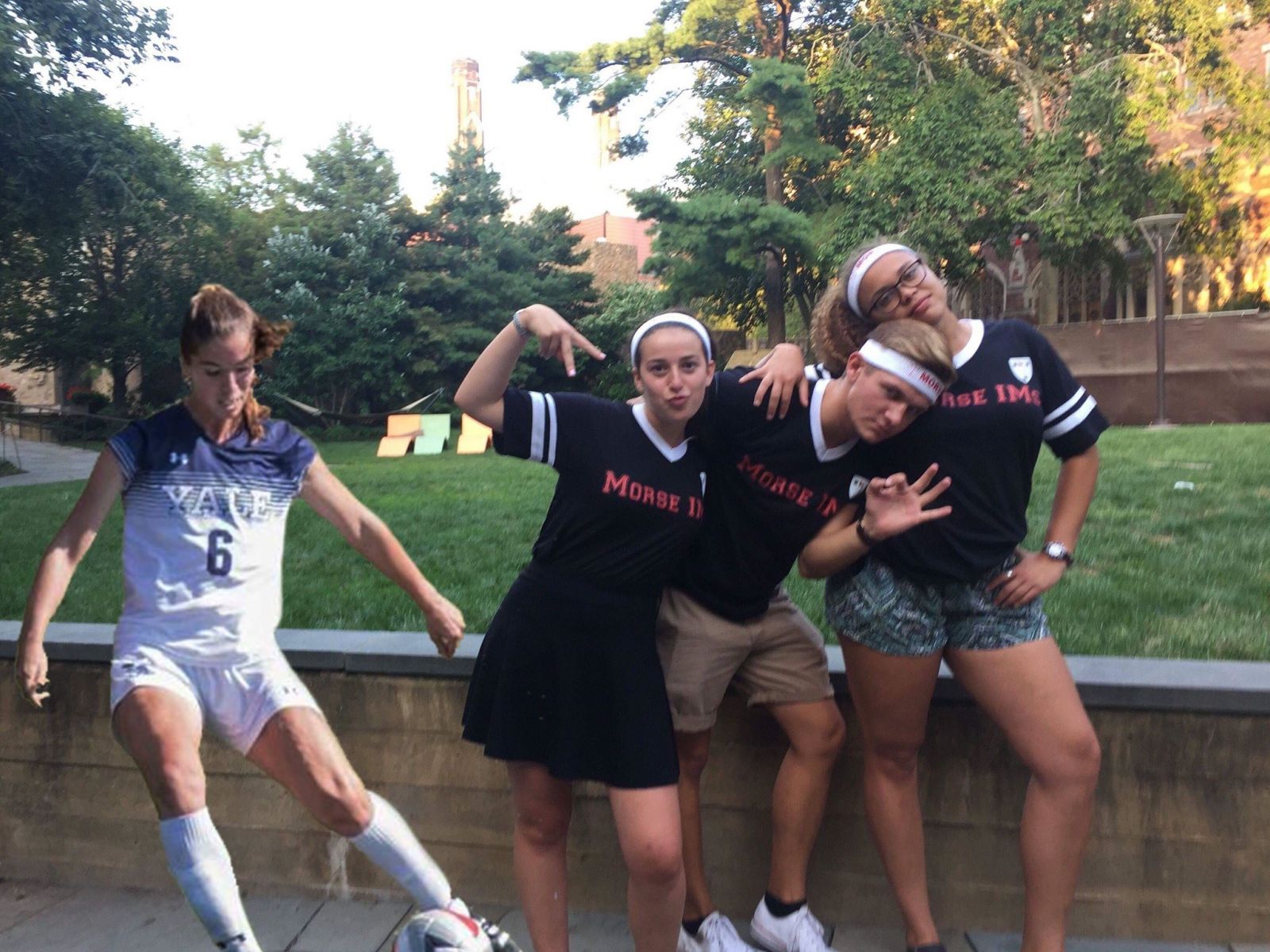 Morse IM Secretaries 2019-2020
IM Sports are an essential part of our community and a tremendous way for Morsels to get together outside of the classroom and get to know each other. At the start of every season, you're sure to see some of our IM secretaries outside the dining hall, asking you to sign up. Please see the IM Calendar below for upcoming games.
Morse Always Wins! 
2018-2019 RESULTS ARE IN… THIRD PLACE OVERALL!! CONGRATS, MORSE!! 
Can we make it to first place this year??
IM Secretaries Fall 2019-2020
Jessica Greenberg '20
Noelle Higginson '20
Zach Miller '21
Jordan Perry '21
Fall 2019 Captains
Coed Soccer:  Evan Billups '20 and Will Suzuki '22
Football: Wyatt Nabatoff '22, Nick Jones '22, Gracie Englebert '22
Volleyball: Jessica Greenberg '20 and Kiki Peters '20
Table Tennis: Mohammad Arammash '20 and Khalid Ishani '22 – THIRD PLACE!
Pickle Ball:  Jordan Perry '21 and Zach Miller '21
Cross Country: Zach Stanik '21 and Head of College Panter-Brick – FIRST PLACE!