Morse Fellows
Morse College is a vibrant community. We would love to count you among us. The Fellows meet a few times per semester at the Head of College's house, to interact with friends from all parts of the University and from the broader community. Many play the role of Advisor for a student or two. We extend invitations to student functions such as performances and college-wide social events, welcome participation at intramural sports, provide dining privileges in the college at lunch or dinner, all so you can meet with students, faculty and friends. Please join us - we welcome you!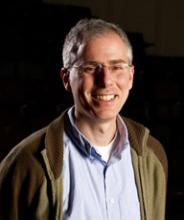 Irénée duPont Professor of Chemistry
Biography
Scott Miller received his B.A. (1989), M.A. (1989) and Ph.D. (1994) from Harvard University, where he worked as a National Science Foundation Predoctoral Fellow. Subsequently, he traveled to the California Institute of Technology where he was a National Science Foundation Postdoctoral Fellow in the laboratory of Robert Grubbs until 1996. For the following decade, Professor Miller was a member of the faculty at Boston College, until joining the faculty at Yale University in 2006. In 2008, he was appointed as the Irénée duPont Professor of Chemistry, and in 2009, the Chairperson of the Chemistry Department.
Interests:
Prof. Miller is fascinated by most things, but perhaps, especially those that are considered scientific.
Offers assistance in:
Advising and mentoring for upperclassmen, Career advising, Connecting students to internships or other opportunities
Senior Technical Advisor for Early Childhood Development
Biography
Katie is the Senior Technical Advisor for Early Childhood Development at the International Rescue Committee, and has over fifteen years of experience working in the field of early childhood development, education and sustainable development. Katie led the technical design of the Sesame Seeds initiative for the IRC, which received the inaugural MacArthur 100&Change award in December 2017 to provide critical early childhood programming in response to the Syrian crisis.  Katie began her career as a Peace Corps Volunteer in El Salvador, where she lived in a rural community for 2 years teaching in a rural school and developing health education and income generation projects. She first worked with the IRC in 2005 as the education manager in Chad, supporting Darfurian refugees to build and improve educational and recreational programs for children and youth.  After returning to the U.S., Katie began working at the Earth Institute at Columbia University, where she became the Deputy Director of the Global Master's in Development Practice Secretariat.  Currently a PhD candidate in Applied Psychology and Human Development at the University of Pennsylvania, Katie has conducted research in early childhood development in Central America, Ecuador, India, Kenya, Mexico and Thailand.  Katie has an MPH from the University of Pennsylvania, an MEd in International Education Policy from Harvard and a BA from Johns Hopkins University.