Morse Fellows
Morse College is a vibrant community. We would love to count you among us. The Fellows meet a few times per semester at the Head of College's house, to interact with friends from all parts of the University and from the broader community. Many play the role of Advisor for a student or two. We extend invitations to student functions such as performances and college-wide social events, welcome participation at intramural sports, provide dining privileges in the college at lunch or dinner, all so you can meet with students, faculty and friends. Please join us - we welcome you!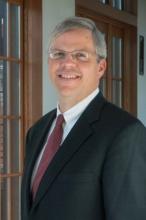 Associate Vice President for Global Strategy
Biography
Donald Filer has overall responsibility for Yale's Office of International Affairs (OIA), which he has led since its creation in 2004. OIA provides administrative support for the international activities of the schools, programs, and individual faculty across the university. These efforts focus on supporting the development of new projects with partner universities, coordinating the work of other Yale offices during project start-ups, managing visits to Yale by university delegations and other dignitaries, and safeguarding Yale's reputation around the world.
Mr. Filer also leads the university's emergency response in the event of a medical emergency, natural disaster, or civil unrest taking place abroad, and oversees the Yale Young Global Scholars Program, the Greenberg Conference Center, Yale's Marketing and Trademark Licensing Office, and the Yale Conferences & Events Office. 
He joined Yale University in 2000 as Associate Secretary with responsibility for managing support for the Yale Corporation (the university's governing board), supervising the Yale Visitor Center, and directing the Office of Licensing Programs.  Prior to his appointment at Yale, he served in a number of capacities at Connecticut College in New London, Connecticut, from 1991 to 2000 including Vice President for Community and Public Affairs, Secretary of the College, and Acting Vice President for Development. He worked for former U.S. Representative Bruce A. Morrison of New Haven from 1985 to 1991. A native of New Haven, Mr. Filer earned a B.A. in political science from Colgate University.
Senior Director, Yale Dining
Biography
Born in pastoral Feldbach in Eastern Austria, Christian Fischer's earliest family memories are about food. The Fischer home centered around the kitchen, where each day his mother and grandmother and hotel kitchen staff would prepare meals in their family-owned business. "I would wake every morning to the most wonderful smells," reminisces Christian Fischer "and I quickly became known as 'the palate' to my family, tasting each sauce and dish, recommending seasoning or some more herbs." His love for food cemented into his choice for a career at the age of 13, when his parents brought him to the Five Star "Stenizer Hotel," where he attended a five-year culinary apprenticeship under Master Chef Ewald Janosh & Master Chef Karl Fürtinger and became a European Master Chef, Baker and Butcher.
As one of the youngest "Küchen Meisters" in Austria, he quickly gained a formidable reputation for his innovative, groundbreaking cuisine Christian Fischer has emerged as one of the country's leading chefs. Acclaimed by critics as 'formidably gifted,' his culinary vision has consistently set new standards for his first restaurant he opened in his hometown at the age of 19.
Since coming to the U.S., Christian Fischer has held Senior Vice President of Culinary Innovation positions with Compass North America, Senior Corporate Executive Chefs position with Nestlé USA and Nestlé S.A. for which he traveled all over the world; it was during this time spent in Asia that Christian Fischer developed his love for the exotic and aromatic flavors of the East that would later shape his style of cooking.
Besides winning numerous gold medals and awards, he was also inducted into the Le Amis d 'Escoffier Society in 2000, into the Organic Chefs Collaboration in 2004 and into the prestige "Who is Who" Society of Manchester in 2006. His most recent honor was as the USA TOP CHEF of 2009 and the Culinary Excellence Award from the American Culinary Federation in 2015.
Christian Fischer was also featured in many TV Series like, "Great Chefs of Europe", Ming Tsai's "East Meet West", Discovery Channels "A Traditional New England Thanksgiving" and the Travel network's "Great Taste". 
His latest book "For The Love Of Austria" will be available in December of 2018.
Today, Christian Fischer lives with his wife, Jennifer, and his children Stefan, Ting and Margie in Kensington, Connecticut.
Contact Information: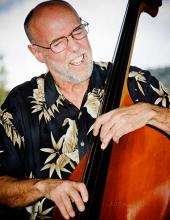 Musician, Composer, Educator
Biography
Jeff Fuller graduated from Yale College ('67) and received his master's degree in composition from the Yale School of Music ('69). Since 1995, he has taught Jazz Composition and led two jazz ensembles at ACES-Educational Center for the Arts, New Haven. He teaches privately and leads the Premier Jazz Ensemble of the Neighborhood Music School, and has long been an integral part of the Connecticut, New York and international jazz scenes. Mr. Fuller has played with jazz masters from all styles and eras and has led ensembles in many jazz venues. He composes and arranges for the acclaimed salsa group, Irazú, and is co-leader of the popular New Haven-based group Sambeleza. He has received commissions from both the New Haven and the Hartford Symphony Orchestras and has twice received project grants from the Connecticut Commission on the Arts. 
Interests:
Mr. Fuller is well versed and active in aviation, sports, cycling, basketball , nature and the business of music.
 
Offers assistance in:
Career advising
Contact Information: