Morse Fellows
Morse College is a vibrant community. We would love to count you among us. The Fellows meet a few times per semester at the Head of College's house, to interact with friends from all parts of the University and from the broader community. Many play the role of Advisor for a student or two. We extend invitations to student functions such as performances and college-wide social events, welcome participation at intramural sports, provide dining privileges in the college at lunch or dinner, all so you can meet with students, faculty and friends. Please join us - we welcome you!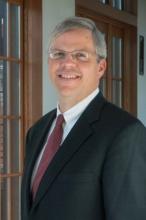 Associate Vice President for Global Strategy
Biography
Donald Filer has overall responsibility for Yale's Office of International Affairs (OIA), which he has led since its creation in 2004. OIA provides administrative support for the international activities of the schools, programs, and individual faculty across the university. These efforts focus on supporting the development of new projects with partner universities, coordinating the work of other Yale offices during project start-ups, managing visits to Yale by university delegations and other dignitaries, and safeguarding Yale's reputation around the world.
Mr. Filer also leads the university's emergency response in the event of a medical emergency, natural disaster, or civil unrest taking place abroad, and oversees the Yale Young Global Scholars Program, the Greenberg Conference Center, Yale's Marketing and Trademark Licensing Office, and the Yale Conferences & Events Office. 
He joined Yale University in 2000 as Associate Secretary with responsibility for managing support for the Yale Corporation (the university's governing board), supervising the Yale Visitor Center, and directing the Office of Licensing Programs.  Prior to his appointment at Yale, he served in a number of capacities at Connecticut College in New London, Connecticut, from 1991 to 2000 including Vice President for Community and Public Affairs, Secretary of the College, and Acting Vice President for Development. He worked for former U.S. Representative Bruce A. Morrison of New Haven from 1985 to 1991. A native of New Haven, Mr. Filer earned a B.A. in political science from Colgate University.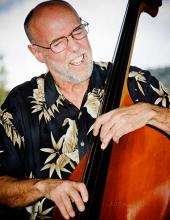 Musician, Composer, Educator
Biography
Jeff Fuller graduated from Yale College ('67) and received his master's degree in composition from the Yale School of Music ('69). Since 1995, he has taught Jazz Composition and led two jazz ensembles at ACES-Educational Center for the Arts, New Haven. He teaches privately and leads the Premier Jazz Ensemble of the Neighborhood Music School, and has long been an integral part of the Connecticut, New York and international jazz scenes. Mr. Fuller has played with jazz masters from all styles and eras and has led ensembles in many jazz venues. He composes and arranges for the acclaimed salsa group, Irazú, and is co-leader of the popular New Haven-based group Sambeleza. He has received commissions from both the New Haven and the Hartford Symphony Orchestras and has twice received project grants from the Connecticut Commission on the Arts. 
Interests:
Mr. Fuller is well versed and active in aviation, sports, cycling, basketball , nature and the business of music.
 
Offers assistance in:
Career advising
Contact Information: