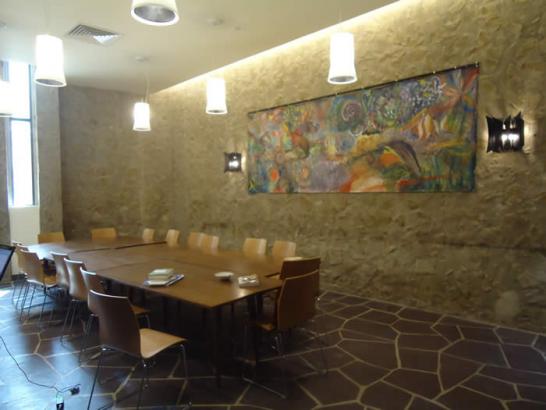 *Due to COVID-19 public health guidelines, the Fellows' Lounge will not be accessible for the duration of Fall 2020. We hope to open it back up as conditions improve!*
Situated above the Dining Hall, the Fellows' Lounge is an intimate dining room for small conferences, dinners, and meetings. Members of the Morse community are free to reserve the lounge for dinner and are always invited to use the comfortable chairs and couches as a quiet study or meeting space. Portraits of Morse's former Masters & Heads of College, original custom light fixtures, a brand new flatscreen TV, and a small kitchen complete the space.
Come to the Head of College's Office to see available times and dates. Fill out this form and bring it to the Head of College's Office to request use of the Fellows' Lounge. Please note that availability will vary.