Click here to download "Guidelines for Presenters"
The Mellon Senior Forum is one of the special benefits of being a senior at Yale. It provides seniors an opportunity to present on their research, most often the topic of their senior essay. Everyone in attendance has the chance to learn what their fellow classmates are doing in that "other major" in an informal and convivial setting. The talks, generally 10-15 minutes in length, are about works in progress rather than a finished project — these works in progress make for some of the most interesting presentations, as questions from the audience can help the speaker crystallize their ideas.  
Past talks have ranged from "Detecting Scintillation in Helium Gas: the Search for Dark Matter" to "'Her Loose Amber Curls:' Images of Ideal Victorian Women in Lady Audley's Secret." Students usually use PowerPoint, but some have presented short performances of plays or musical compositions.
The Forum meets about ten times a year, with four meetings in the fall semester and six to seven in the spring semester. In the past, the Forum has met on Monday nights at 5:45 pm for drinks, followed by dinner (catered by nearby restaurants). Three to four students present throughout the, evening and the event usually finishes by 8:00 pm. Many students have reported that the Mellon Forum is a highlight of their Yale experience, offering them the chance to engage in stimulating conversations and to strengthen their bond to Morse and to their fellow Morsels. 
Margaret L. Traeger, MPH, PhD Candidate in Sociology
---
Morse College Mellon Coordinator
Biography​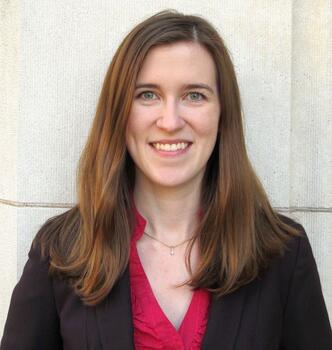 Margaret (Maggie) Traeger is thrilled to serve as the Morse College Mellon Coordinator! Maggie is a Ph.D. candidate in Sociology. Before starting her doctoral studies at Yale, she earned her B.S. in Biology, with minors in Women's Studies and Global Health, from University of Wisconsin-Madison. She then earned her M.P.H. in Health Behavior and Health Education from the University of Michigan School of Public Health. She does research in social networks, public health, and human-robot interactions.