All things Morse (and Walrus)…
New Master Announcement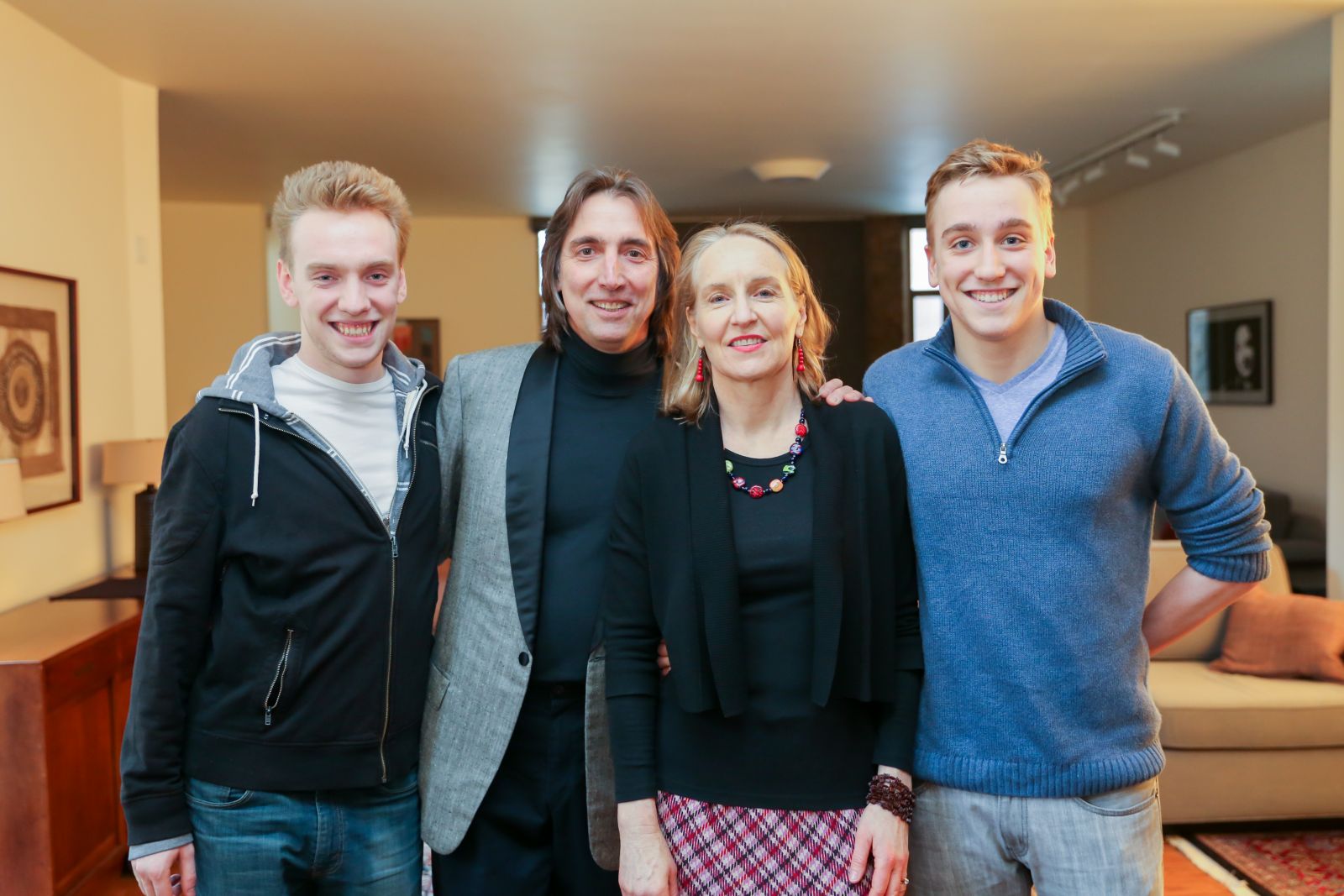 It gives us great pleasure to announce the appointment of Catherine Panter-Brick as the next master of Morse College for a five-year term, effective July 1, 2015.
Professor Panter-Brick holds faculty appointments in the Department of Anthropology, the Jackson Institute for Global Affairs, and the School of Public Health. Her research at Yale focuses on human health and resilience in the face of adversity. As an anthropologist, she works on mental health, violence, and wellbeing among populations faced with poverty, famine, war, and social marginalization. She has directed over forty interdisciplinary research projects—in Afghanistan, Ethiopia, the Gambia, Nepal, Niger, Pakistan, Saudi Arabia, Tanzania, and the United Kingdom.  Just recently, she partnered with a humanitarian organization to evaluate an intervention with Syrian refugees in northern Jordan. This semester she is teaching courses on "Health Equity" and "Humanitarian Interventions" in which students debate social and ethical issues arising in global health and humanitarian efforts.
Before coming to Yale in 2010, Professor Panter-Brick was a member of the faculty of Durham University in the United Kingdom and a research fellow of St Hugh's College at Oxford University.  She was awarded the Lucy Mair Medal by the Royal Anthropology Institute of Great Britain and Ireland in recognition of her humanitarian work in conflict-affected areas. She was a senior research fellow in the Crisis Prevention & Post-Conflict Unit of Agence Française de Développement and a research associate of the Centre National de la Recherche Scientifique.
Professor Panter-Brick has published widely, including articles on violence, mental health, and hope in Afghanistan; survival strategies in famine-stricken Niger; stress and wellbeing in homeless children in Nepal; and the "sins and virtues" of global health interventions. She has co-edited seven books to bridge research into practice, most recently Pathways to Peace (2014) and Medical Humanitarianism (2015). She takes an active role in the Early Childhood Peacebuilding Consortium led by Yale, UNICEF, and other global partners, to advocate for violence prevention and the promotion of social cohesion and peace.  
Professor Panter-Brick brings a multi-national, multi-cultural family to the Morse community, including her husband, Mark Eggerman, and their sons Dominic and Jannik. Mark earned a B.A. in English and American Literature at Stanford, an M.Phil. in Middle Eastern Studies at Oxford, and a diploma in Jazz, Pop & Commercial Music at Newcastle University. He managed media surveys for the BBC World Service throughout the Middle East and Africa, and has worked both as a research consultant and a professional musician. Dominic is a freshman in Pierson College, with a passion for astrophysics, and Jannik is now in his junior year of high school, with a strong interest in criminology and sociology. Both are ardent soccer fans and players. The whole family very much looks forward to being part of the creative arts, sports, and intellectual life of the community at Morse.
We wish to take this opportunity to thank the members of the search committee—Eric Dufresne (chair), Rebekah Ahrendt, Toni Dorfman, David Gimbel, Patricia Okonta '15, Joshua Rosenfeld '16, and Ken Yanagisawa '16—for their thoughtful work, and to reiterate our gratitude to Master Amy Hungerford and Associate Master Peter Chemery for their service to the college and its students.
Please join us in welcoming Professor Catherine Panter-Brick and her family to the Morse community!
We are well on our way to commencement and summer, Walruses …

CPA shows are in production, grant applications are being written, interviews are being practiced and booked, and spring is in the air. As usual, here are many things happening at Morse and beyond that are fabulous and you should seize these opportunities.

MCC has a meetings on Tuesday each week at 10pm in the common room. Give your thoughts on college life a voice. The vote for new officers is happening now; check your emails for link to ballot.

Morse Love!

——————————————————
Have recommendations for our website?  E-mail morsecollege.mastersaides@yale.edu with your thoughts!