You're in the groove…
---
We are officially in the thick of it: Mid-terms, papers, p-sets, Teas, concerts, plays, comedy sketches and that's before you get to the part where you are soaking up fall afternoons with friends or seeking refuge from all that is swirling around by heading to Doughnut Crazy for a red velvet w/ coffee. (Okay, maybe I'm projecting a bit there…) However your semester is panning out, Morse hopes you're finding balance.
To that, don't forget to participate in things like yoga on Sundays, hikes in near by East Rock or Sleeping Giant, snacks at MCC, pumpkin carving, and Halloween! Try to get tickets to the YSO Halloween show at least once while here at Yale. Really…try.
After Halloween, the winter break will be here in no time, so pick your fun and have at it. There is a breather over October break, Bulldog Spirit of the Game, delicious food over Thanksgiving, and holiday party at Morse House. We hope to see you out and about, but, as always, we are here for you too if you want to stop in at entry G.
Morse Love
Head of College Panter-Brick and Handsome Dan pose for a picture at Commencement
---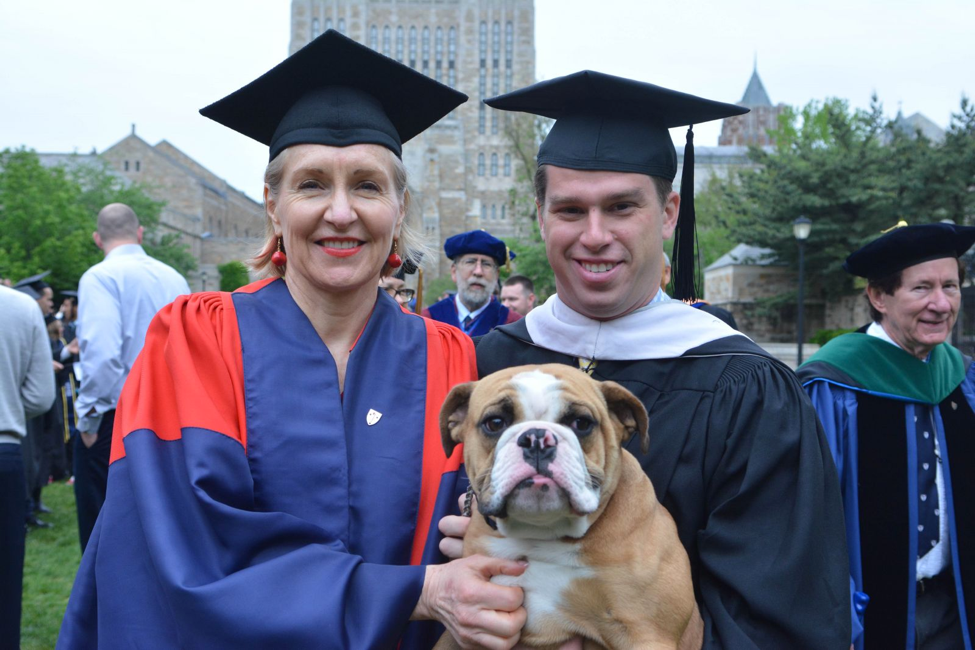 Handsome Dan Celebrates his 1st Birthday with a Morse College Tea!
---
---
Have recommendations for our website?  E-mail morsecollege.officesaides@yale.edu with your thoughts!