Sustainability Service Corps (SSC)
---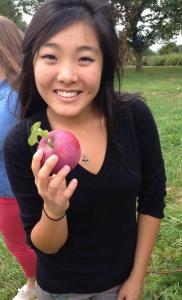 The Sustainability Service Corps (SSC) is committed to promoting the balance of People, Planet and Prosperity within the Yale College experience. 
The SSC consists of four teams:  the Compost Crew promotes waste minimization in the Colleges and at events, the Energy Squad works toward energy awareness and conservation, Green Events Consultants help events across Yale meet sustainable event standards set by the Office of Sustainability and the College Sustainability Coordinators represent each residential college and serve to implement Yale College-wide sustainability initiatives, as well as residential college-specific sustainability projects. The College Coordinator for Morse College is Lucy Wang '15. Talk to her if you have any questions or ideas about Morse sustainability!  
Yale's November Sustainability Challenge
---
Mindful Mondays: Start off your week right by saving water. Keep an eye open for any leaky faucets you can report to your facilities superintendent or building manager.
Turn It Off Tuesday: Every time you leave the room, make sure any unnecessary lights, appliances and computers are turned off, especially desk lamps, which are easy to forget about.
Waste Less Wednesday: Try to go all day without throwing anything out! Or, carry around your waste in a bag with you all day to see how much waste you produce.
Thermostat Thursday: So much energy is saved by lowering the thermostat temperature by just a few degrees. Make sure that all windows and doors are closed so that heat does not escape, and bring a sweater. You don't have to be cold to save energy!
Power Down Friday: The weekend is your time to relax—let your built environment relax then too! Before leaving the office on Friday, make sure that all appliances and computers are turned completely off and unplugged.
Learn about Sustainability
---
Did you know you can (and should!) recycle Solo cups?
BUSTED. The MythBusters want you to turn your lights off.
Make any page printer-friendly – save ink and get the information you really need.
Use less ink when printing large files with fonts like Century Gothic or Ecofont.
Morse Projects
---
New stickers are being distributed on all heating units.  Refer to these instructions or ask your Facilities Superintendent if you are unsure of how to adjust the heat in your room.
Getting you involved! Sustainability requires help from everyone – join the movement!
Single stream recycling bins make our job of recycling so much easier. They are located in the game room, the basement, the trash rooms, and the dining hall entrance. Solo cups go here!
Eli Exchange bins are in each of the laundry rooms, by the library, next to the game room, and in the tower. Salvation Army is really far away. Leave clothes you no longer want and maybe find some that you do!
Technoscrap bins are located in each of Morse's four trash rooms and in the computer cluster. Put your batteries, ink cartridges, lightbulbs, and any used electronics here.
Turn off your lights when you're not using them! We are trying to get even more motion-sensing systems in suites and throughout the college.
Turn off your heat and try curling up under your blankets. Perhaps with another person, a book, some hot chocolate, or one of these?
Our dining hall is one of the few that is completely trayless. Also, the dining hall composts almost 100% of its food. We are working to bring both reusable plates and composting to the buttery soon, too!
You can recycle your toiletry bottles at Origins on Broadway, just around the corner.
Print double-sided to save both ink and money.